Visual Finance has discovered a new series of risks, of which many investors and bank account holders are not aware of right now.
Central banks will have to raise interest rates in the foreseeable future to more normal levels, which will mark the starting point of ending the biggest 'easy-money policy' in History. But before that happens, we will most likely experience a jump up in inflation, which will eat into the real value of the bank accounts and government bond market prices. That difficult situation would hurt the most risk-averse investors and low-budget consumers (financial repression) in an unfavorable time of fragile economic recovery.
That could mark a very critical situation, possibly leading to a sell-off in bonds erupting to a broad 'boycott' of debt instruments, which represent the most important source of capital for governments. Sovereigns on their part are confronted with rising budget deficits and gigantic debt burdens. The lack of liquidity would be a big new challenge for governments – They will feel the pain of mountains of debts when interest rates start to rise from these unprecedented low levels. The rating agencies, which are currently under attack by legislatives and investors, who have lost a lot of Money with much too high-rated asset-backed-securities, could have problems coping with conflicts of interest when triple-A countries should lose their first class quality labels, what was in the past a 'license' to borrow enormous sums of money from bond investors.
A poisonous cocktail of that kind explained above, would undoubtedly hit the real goods market and the financial markets at the same time. The very high unemployment and poverty rates will dampen the consumers' sentiment and lust for shopping. We expect many emerging markets going through a similar process of readjustment like today's industrialized countries. The chance that the whole world will at one point enter a – what Visual Finance calls – 'secular cycle of global consolidation and economic regeneration' is fifty-fifty. Maybe we will then get an opportunity for a more sustainable world in which, eventually, quality is more and quantity less!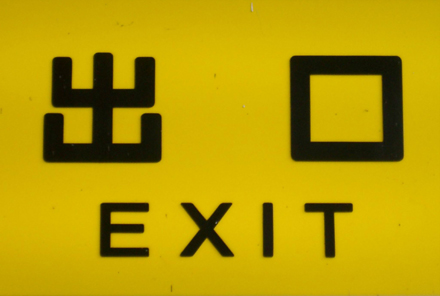 Photo by Dani Waeger, Winterthur
Visual Finance - The Power of Arguments